Our Care
St. Bernards Residential Care provides Individual Care, Residential Care, Respite Care, Dementia Care and Day Care for the elderly.
St. Bernards has been looking after the elderly since 1982. We pride ourselves with family values such as love, compassion, understanding and kindness. We treat everyone who enters our home with dignity and respect with a proactive approach to individual care.  Our Care Plans are all digital, through 'Nourish Care Plans' where staff are able to spend more time with residents, and record all important information safely.
Find out about the range of services we offer through Residential Care, Dementia Care, Respite Care and Day Care
At St Bernards we have created a home for our residents, this has been achieved over many years of hard work. through observing and developing successful care practices.
Each resident is treated as an individual, which it is central to our care. Residents each have an assigned 'Key Worker', whose aim is to build a loving compassionate relationship. A pivotal part of the Key Worker programme is to create a 'Life History', as everyone has a story.
Our superb carers ensure that every day needs are met whether that is to help with washing or dressing or round the clock assistance.
We have a dedicated catering team, Wilson Vale Catering, who provide wonderful home-made food using fresh vegetables and ingredients every day. Individual needs, diets and preferences, such as gluten free or vegan options are provided.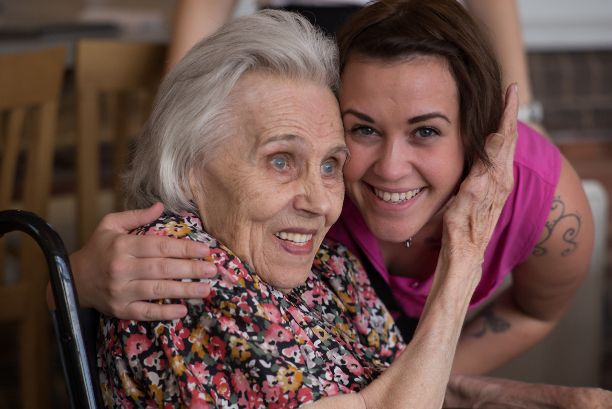 At the heart of our care is ensuring residents have the chance to take part in meaningful activities suited to them, not just one size fits all.
We have a beautiful garden and residents are encouraged to take part in and get as much fresh air as possible. Many of our rooms overlook and have access to the garden.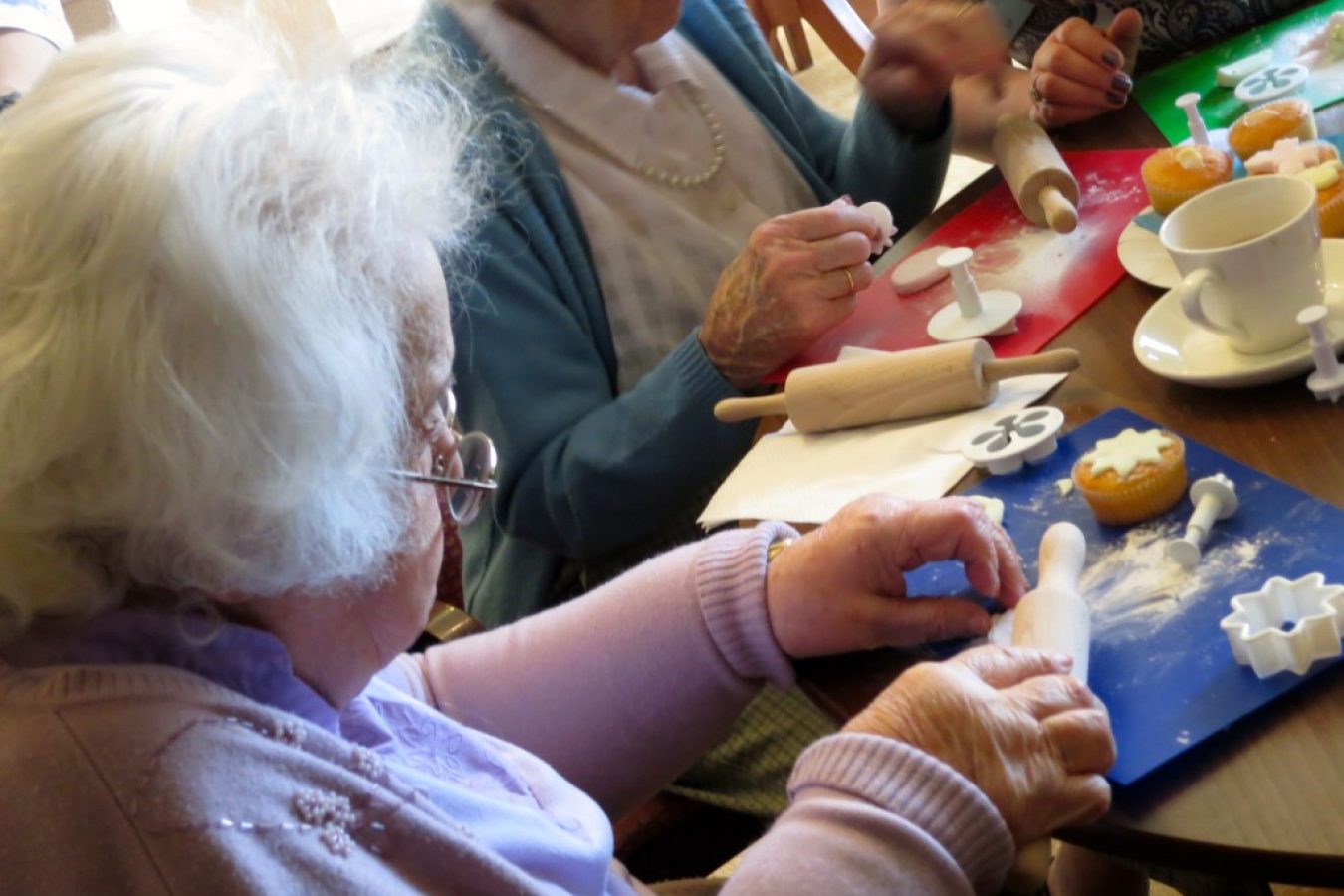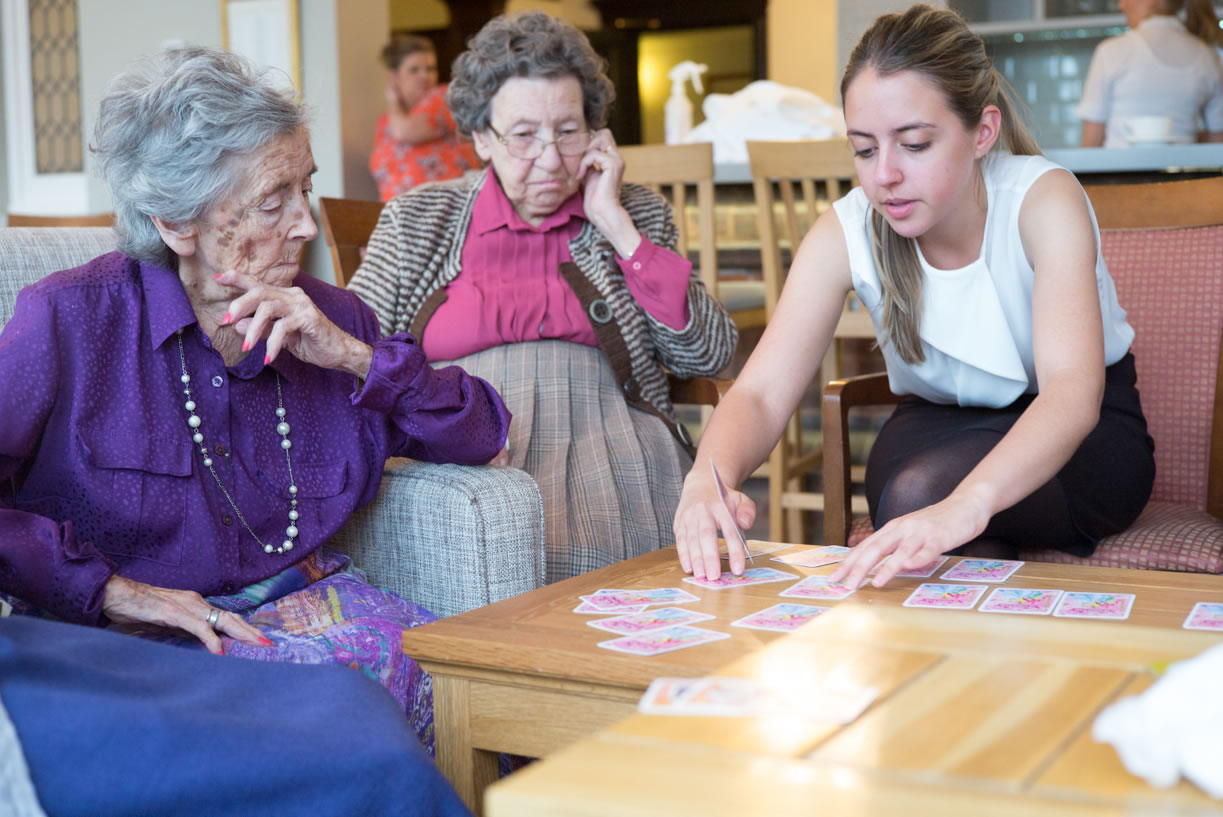 At St. Bernards we have always treated our residents with dignity, respect, love and compassion that they deserve. Coupled with a progressive, creative and meaningful approach, it is our emphasis on providing training and learning opportunities for our staff.
Living with Dementia doesn't have to feel challenging or lonely, at the centre of our care is the focus on a "common sense" approach. Our home is designed to cater for each residents needs. We have a safe and well-designed layout, several lounges that interconnect and our fabulous garden has circular level walks and features such as a large fishpond with a waterfall and a garden spa.
 We take a holistic approach to dementia, creating a sensory experience through 'touch' and creating the right 'ambiance' throughout is at the heart of what we try to achieve. We carefully choose activities that give the right levels of stimulation, while respecting each individuals need for safety. We put our residents needs at the heart of everything we do, from care plans, nutrition and individual needs.
 Here at St Bernards we take joy in providing the security and independence of our residents to make their lives as joyful and fulfilling as possible.
We offer luxury Respite Care at your convenience, where you are able to enjoy all the features of the home as a resident, on a short-term basis.
Our aim with respite care is that a move to our home will enable you to continue your day-to-day life in the same way but be looked after by our caring staff until as long as you require.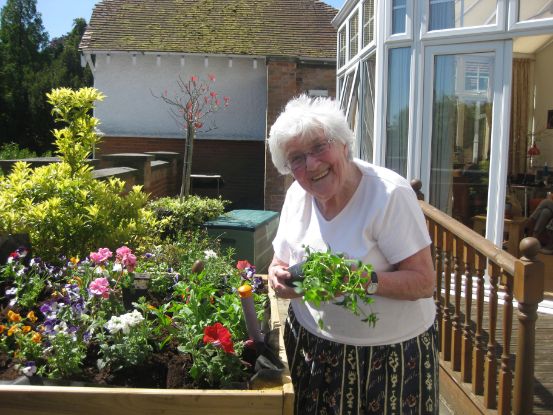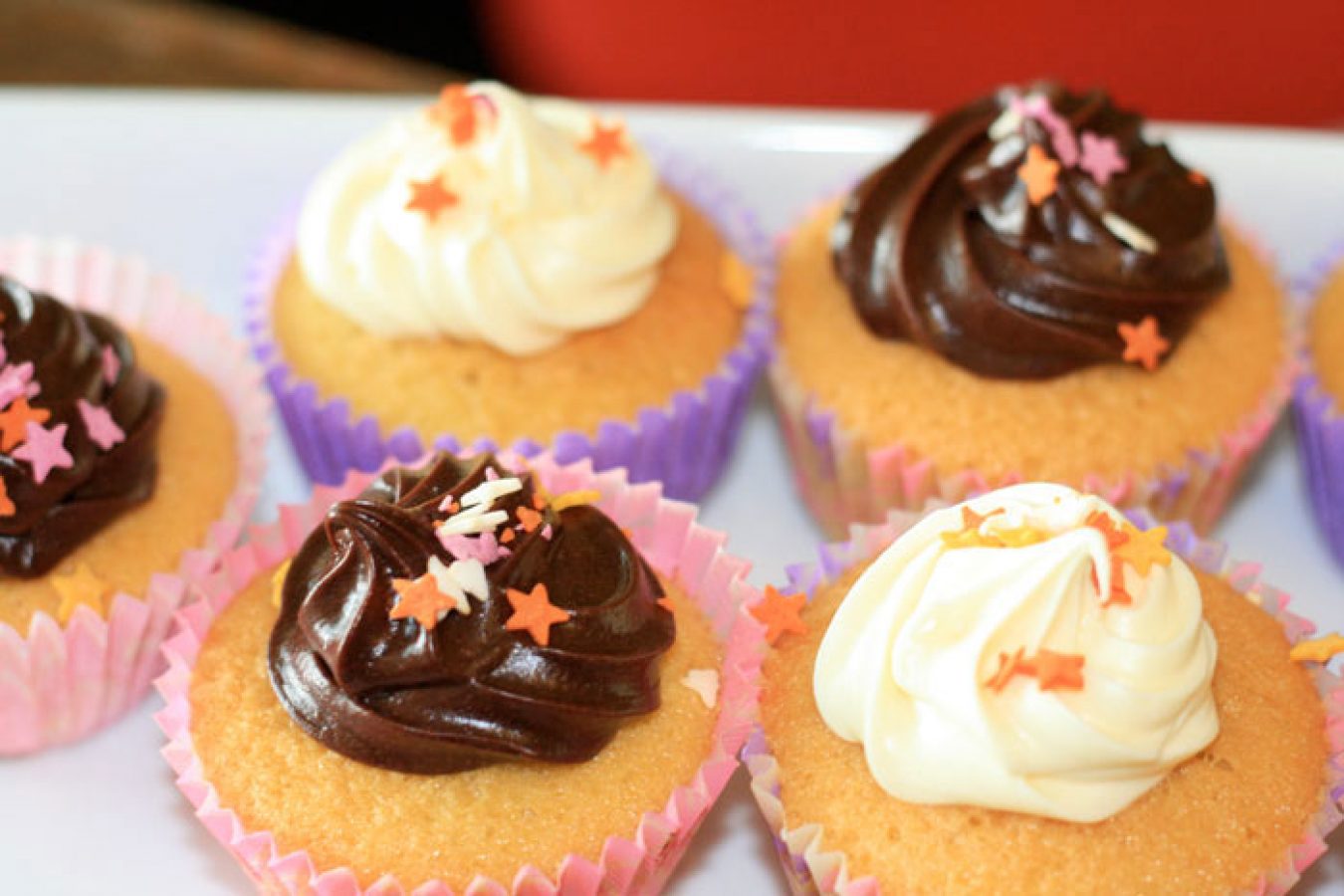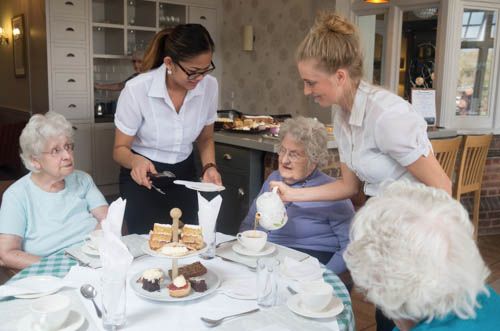 We have a dedicated activities team at St. Bernards who produce a schedule week by week.
The regular activities are as follows:
Yoga
Group Problem Solving Games
Tai Chi
Mini Bus Trips
Bingo
Gardening Club
Book Club
Knit and Natter
Art Classes
Our Day Care service offers the opportunity to benefit from the wide range of experiences on offer at St Bernards. The service is available 7 days a week and is charged by the hour ensuring a fully flexible service that can be tailored to meet your needs.
Our hospitality team cook up wonderful meals and scrumptious artisan cakes, from scratch 7 days a week, in-house. All our meals, drinks and snacks are of the highest nutritional standard, and is offered as part of our day care.
Our care team can assist with a bath or shower during your visit, or simply unwind in our Jacuzzi bath.
We even offer haircuts and hair setting as we have our very own St. Bernards hair salon and hairdresser.
Day care is not only a chance to join in on activities, but also catch up with old friends and make new ones too.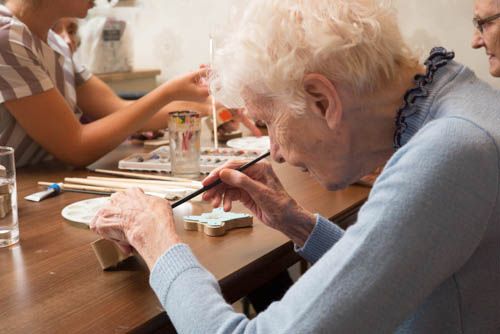 Since my relative has moved into the home, I have been extremely pleased as to how well treated and looked after she has been. All the staff are extremely friendly and helpful and all have a smile on their faces even when their patience is being tried.

I cannot praise the home and staff enough. The care is fantastic. Mom always looked immaculate and the staff interact with the residents all the time. There are activities on every day or the staff take the residents out on trips down to the beautiful gardens.

My mother entered the care home in November 2017. The staff are very caring and quite tactile. This has helped my mother settle quickly and she is more happy and contented than I have seen her for a long time. The care home is like a hotel rather than an institution.

he level of care, attention to detail and level of humour and fun that is delivered by the staff at St Bernards is exemplary. Their patience with and respect for all residents is obvious and they provide a stimulating and enjoyable environment in a truly beautiful home which retains a real sense of
luxury and comfort.
Newsletter
To keep up to date with all our news and events, read our regular newsletter.
—————————————
Click below to download your own copy of our latest newsletter

Ask a Question ?
If you would like to find out more information, please do not hesitate to contact us directly.
—————————————
Click below to complete your enquiry and send it directly to our care team.