News & Events
Newsletters, important information, and special
announcements can be found below.
The home is still being shielded, which means only staff members are able to enter the home. We are however allowing family and friends to visit residents in the garden, but please be advised that you must be wearing a nose and mouth covering and it is strictly on an appointment basis.
Please ring our reception to book your visit. 0121 708 0177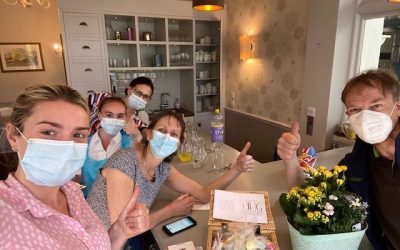 A THANK YOU to all friends and family during Covid-19 The devastation Covid 19 has caused has swept across the world, and very few have been exempt from feeling some type of impact by this virus. The old, young, healthy, rich, and poor have all fallen victim. During...

Since my relative has moved into the home, I have been extremely pleased as to how well treated and looked after she has been. All the staff are extremely friendly and helpful and all have a smile on their faces even when their patience is being tried.

I cannot praise the home and staff enough. The care is fantastic. Mom always looked immaculate and the staff interact with the residents all the time. There are activities on every day or the staff take the residents out on trips down to the beautiful gardens.

My mother entered the care home in November 2017. The staff are very caring and quite tactile. This has helped my mother settle quickly and she is more happy and contented than I have seen her for a long time. The care home is like a hotel rather than an institution.

he level of care, attention to detail and level of humour and fun that is delivered by the staff at St Bernards is exemplary. Their patience with and respect for all residents is obvious and they provide a stimulating and enjoyable environment in a truly beautiful home which retains a real sense of
luxury and comfort.